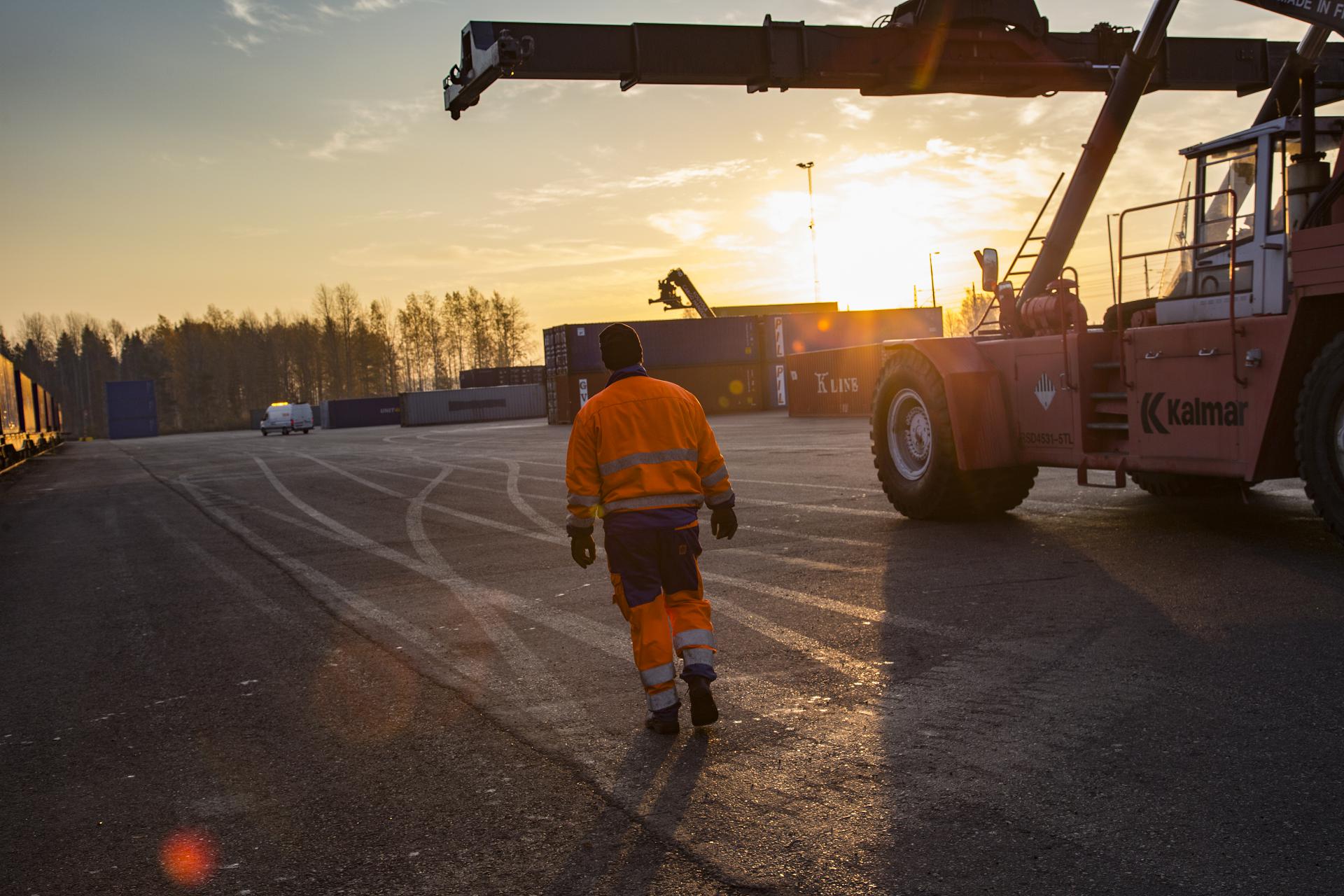 Kouvola offers great opportunities especially for companies dependent on logistics. Located between Helsinki and St. Petersburg Kouvola is your railgate to the world. Let us help you find your place and succeed in Kouvola. 
Our Relocation Services
Information. We provide information to support your decision-making and introduce the possibilities of Kouvola from your business point of view.
Business premises and plots. We prospect the business premises and business plots that best suit your needs. 
Partners and networks. We help you find and establish connections with potential partners and customers in our area. We introduce your company to our local and international networks.
Financing options. We help you find suitable financing channels and instruments.
Connections to the key people from the city, authorities, and service companies. If necessary, we start discussions and arrange meetings with city representatives and various authorities. We help you find B2B service providers that meet your needs.
Expert mapping and cooperation with educational institutions. We examine the availability of the workforce you need, and the training opportunities. We help you find effective recruitment channels. We open a discussion with local educational institutions if you need a training tailored to your needs, a partner for RDI cooperation, or trainees. 
We always form our solutions based on the needs of your company. You'll have an appointed contact person, who will serve all your needs expertly and efficiently. The relocation services we offer are free of charge and do not obligate your business in any way. 
Why Kouvola? 
Location. Kouvola's location enables smooth and fast connections to the Port of HaminaKotka, the Russian border, and the Helsinki metropolitan area. The whole of Finland can be reached from Kouvola both by rail and by road without congestion. 
Distances 
Port of HaminaKotka 57 km

 

Helsinki Airport 134 km (1 h 30 min)

 

Lappeenranta Airport 87 km (1 h 10 min)

 

Port of Helsinki in Vuosaari 128 km (1 h 25 min)

 

By train from Kouvola to St. Petersburg 2 h 20 min

 
Logistics. Kouvola is an excellent place for all logistics-based activities. The versatile offer of logistics services covers various transport modes, loading, storage, and forwarding. The railroad connections to Scandinavia, Russia, and Asia enables global exports and imports in an environmentally friendly, efficient, and safe manner. The Kouvola RRT road and rail terminal, which will be opened in 2023, will further strengthen the logistical position of Kouvola. 
Active business ecosystems. Kouvola has a significant industrial tradition and several growing sectors. Kouvola was among the first to seize the growing importance of Asia. We decided to utilize our strengths and to reinforce the conditions in which companies can flourish. 
Active everyday life. In Kouvola, working life and leisure time form a smooth everyday life. Urban areas are combined with closeness to nature, and versatile housing solutions are accessible to all. 
Explore more: 
www.visitkouvola.fi
www.kouvola.fi/nakoisesi-paikka (in Finnish)  
Contacts
Are you looking for a comfortable home for a company for which the rapid movement of know-how and goods and efficient logistics solutions are an essential part of competitiveness? Contact us and we will find a solution that serves your needs. 


Let's start!
Please leave your contacts, and we'll get back to you shortly.