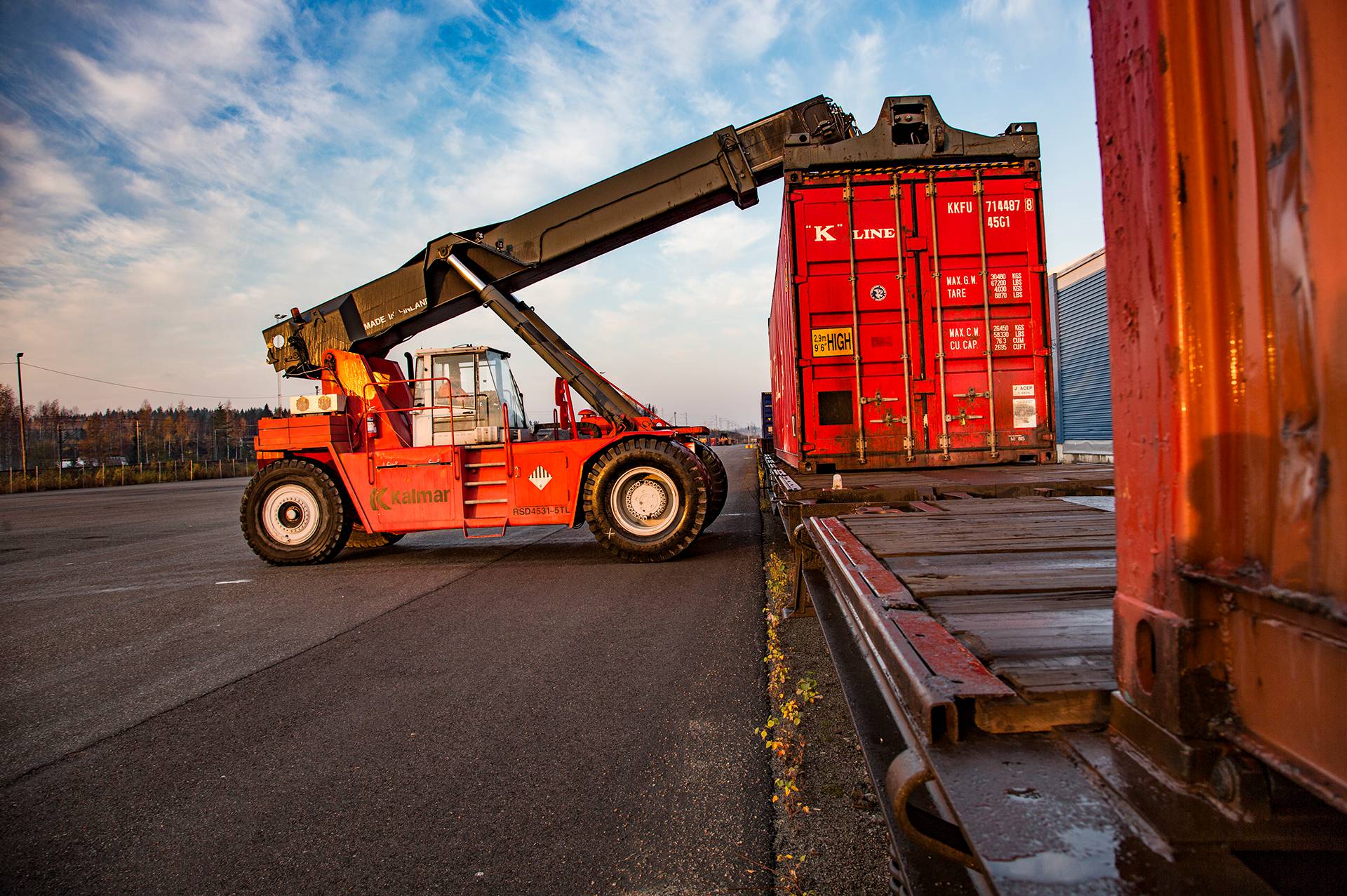 Finland's best logistical solutions – right here in Kouvola!

Best logistical solutions
The world today is faster than ever. Goods need to be delivered immediately, not in a month or two. At the same time, the ecological limits of the planet require us to radically reduce emissions. In this situation, smart and green rail logistics play a key role.
In Kouvola, you will find modern production facilities and high-quality logistics services, located right next to great connections. You can deliver your products to customers quickly and in a climate-friendly manner, even to the farthest corners of Asia.
The broad service offering by Kouvola's transport and forwarding companies includes, for example, forest industry paper transport, glass logistics, raw materials logistics, versatile railway transport and forwarding.
Kouvola features…
A designated area suitable for the specific needs of logistics, trade and industry (with 230 hectares of built area)
Expertise and services connected to the logistics hub
Multimodal terminal area
About 10 km of spur line tracks
Approx. 100 km of track
About 90 companies in the logistics area
200 logistics companies in the region
1,700 employees in the sector
Kouvola is a one-of-a-kind logistics hub and the only multimodal terminal center in EU's TEN-T transport core network hailing from Finland.
The TEN-T network (Trans European Network) covers all modes of transport: air, sea, rail and road transport, as well as the linking ports, airports, terminals and border crossing points. Kouvola's status as a powerful center of railway logistics expertise is also based, in part, in the region's particularly strong position in the supply chain networks of the Far East and Northern Europe.
In addition, there is railway industry education in the region, paving the way for future development.
Kouvola logistics receive international acclaim
The Kouvola logistics center was selected as Europe's 13th best logistics hub in the comparison of 300 European logistics centers! (DGG 2020)
Check out the opportunities Kouvola offers your business! With excellent logistical location comes remarkable competitive advantage, especially for industrial/trade players with a need for distribution warehouses.
Logistics team at your service: